A wide selection of visually-pleasing, cost-efficient beverage can packaging solutions
Catch the eye and boost sales with modern, expressive can decorating
Whether it contains craft beer or energy drink, beverage cans offer brands like yours a 360-degree canvas to capture a customer's attention and enhance brand identity through personalized can decorating. But refined packaging designs can't shine through without high-precision solutions such as shrink sleeve labels and pressure-sensitive labels to wrap them neatly around your beverage cans. Pro-Motion Industries specializes in these techniques in addition to a wide range of labeling services, so we can help your cans really stand out.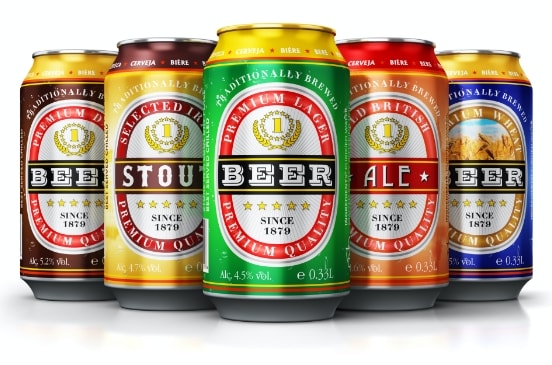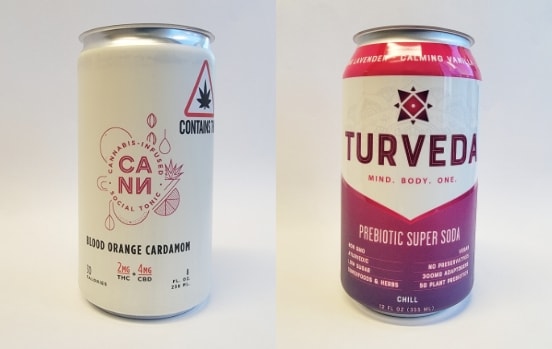 What is shrink sleeve labeling?
Shrink sleeve labels are becoming the go-to labeling solution for beverage brands because of their distortion-free graphics, moisture resistance, and low minimum order quantity requirement. Looking to add a personal touch to your can packaging but not sure where to start? Reach out to Pro-Motion Industries — our consultants are ready to help.
What is pressure-sensitive labeling?
Pressure-sensitive labeling (PSL) is a quick and efficient solution that requires no heat, solvent, or water to apply. It produces labels that are easily removable, durable even in extreme environmental conditions, and perfect for a range of labeling materials. This makes pressure-sensitive labels a popular choice for beverage cans, household goods, and more.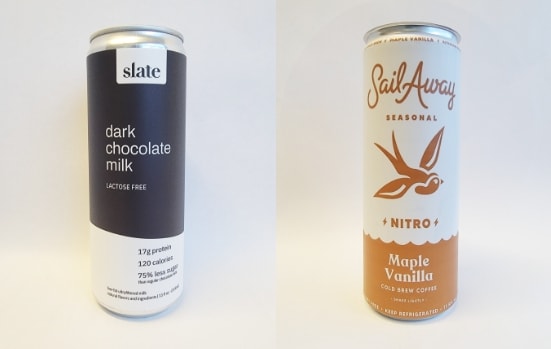 Why do beverage companies trust Pro-Motion's Can Decorating solutions?
Quick turnaround
Thanks to our in-house labeling professionals and trusted manufacturers, can help you put professional-looking, flawless shrink sleeve cans on the shelves quickly and efficiently.
Two decades of experience
We combine our experience and knowledge of the latest best practices to guarantee that your premium labels are applied properly and meet all industry needs.
A wide-range of labeling machinery
Our complete suite of top-of-the-line machines and other labeling technologies enable us to apply your labels faster and more accurately.
Transparency, efficiency, and value for money
Our goal is to help our clients put eye-catching products on market shelves within their timeline and budget, with zero bill surprises and hassles.