Thermal Transfer Labeling
Chemical-resistant, long-lasting labels that are available in different materials
Ensure client satisfaction and maximum ROI on your investments with labels that last through outdoor hazards.
Thermal transfer labeling works on a wide range of adhesives, offers great durability against climate conditions, and requires less heat to print images on labels compared to other labeling methods. It is ideal for printing variable data such as barcodes, circuit boards, lab specimens, and any labels that are exposed to radiation or moisture.
Whether you have all your label requirements ready and are just looking for the right labeling partner, or you are still not sure if thermal transfer labeling is right for your products, the teams at Pro-Motion Industries are on standby to help. We'll learn your needs and goals, offer tailored recommendations, and ensure our Thermal Transfer Labeling meets all your requirements, deadline, and budget.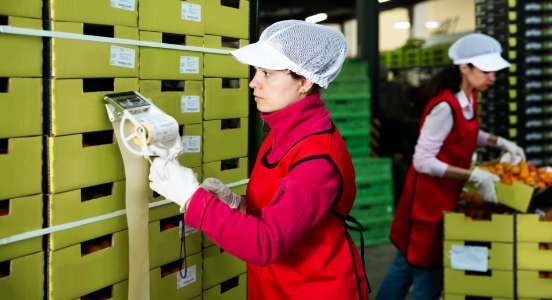 Why do leading businesses choose our Thermal Transfer Labeling solutions?
Precision and high durability
We follow strict quality control to ensure your data labels are placed accurately, appear as you envisioned, and deliver the anti-scuff and moisture-repellent capabilities your products need.
Two decades of experience
We combine our experience and knowledge of the latest best practices to guarantee that your premium labels are applied properly and meet all industry needs.
A wide-range of labeling machinery
Our complete suite of top-of-the-line machines and other labeling technologies enable us to apply your labels faster and more accurately.
Transparency, efficiency, and value for money
Our goal is to help our clients put eye-catching products on market shelves within their timeline and budget, with zero bill surprises and hassles.