Shrink Sleeve Label Application for Cans
Seamless, professional-looking, small-quantity label application for your craft beverage

Launch your new ale stress-free with high-quality and cost-effective shrink sleeve label application from Pro-Motion Industries
Many craft beverage makers are turning to shrink sleeve cans as their go-to beverage containers. This is because shrink sleeve- labeled cans give them a vast, all-round branding space for full-color, distortion-free graphics.
Shrink sleeve labels are also resistant to moisture and scuff, helping maintain a professional, stylish touch on craft cans throughout the transport and stocking process. Shrink sleeve cans also require small minimum order quantities. This means craft brewers like you can easily test the market for a new product by running seasonal promotions without large capital investment.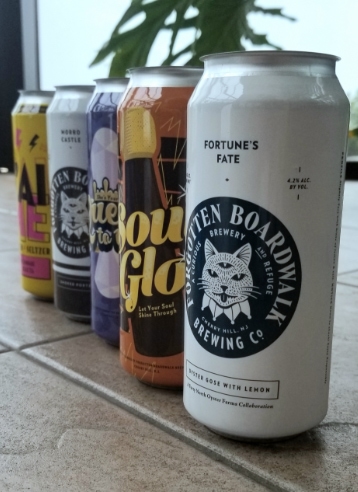 Partner with Pro-Motion Industries for reliable, hassle-free Shrink Sleeve Label Application
To leverage all the advantages shrink sleeve cans have to offer to your brewery, you need professional Shrink Sleeve Label Application, and that's what Pro-Motion Industries specializes in. With over two decades of experience, state-of-the-art machinery, and detail-oriented approach, we've seamlessly applied shrink sleeve labels on craft cans for brewers of all sizes, committing to swift turnaround time and consistently high quality services.
What are shrink sleeve cans?
Shrink sleeve cans are regular aluminum cans that are decorated with shrink sleeve labeling technology. Most of these cans are 12 oz or 16 oz in size, and contain craft beverages that need striking packaging to promote brand identity.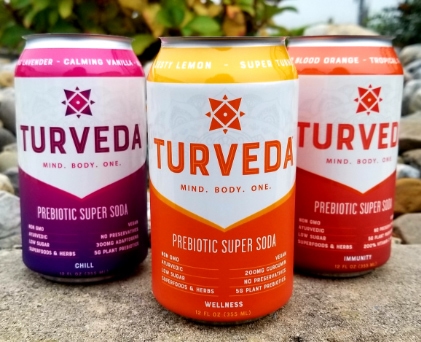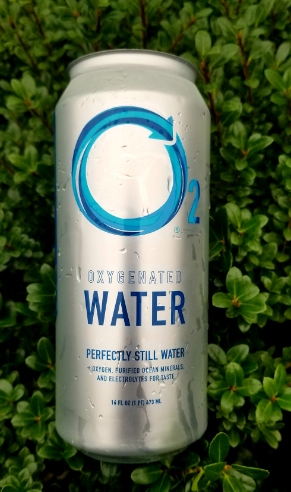 How does shrink sleeve technology work?
The shrink sleeve technology wraps a label around an entire product using heat. Seamed openings are created on heat-sensitive labels to create a sleeve. These labels are then wrapped around products like cans or bottles, then heated so they conform completely to the shape of the products.
Whether you are launching a new iced coffee flavor or a seasonal ale, Pro-Motion Industries has you covered. Our seasoned team will handle the labeling application and deliver sleek, eye-catching shrink sleeve cans within your timeline and budget.
Aluminum cans are 100% recyclable, allowing you to reduce your carbon footprint and market the eco-friendly packaging to modern, environmentally minded customers.
A shrink sleeve can gives you a 360-degree printed area to tell the story of unique craftsmanship in colorful, high-resolution graphics, while a traditional pressure sensitive-labeled can has coverage limits, leaving some portions of the container undecorated. 
This limit on marketing capabilities can directly affect your brand loyalty and sales, as in order to stand out from the competition, your craft beverage needs a committed client base that believes in the unique brand values your product represents.
Small breweries usually face warehouse problems such as insufficient storage space. This issue is especially challenging with a new or seasonal product launch, as most manufacturers require large minimum order quantities. This is where shrink sleeve cans from Pro-Motion Industries come in. 
We work with small minimum orders so our clients can experiment and grow at their own pace, without the commitment to large production or the hassles from storage space needs.
Aluminum cans are light and easy to ship, while the traditional glass bottles are fragile and heavy. In addition to this, shrink sleeve labels are printed with a clear layer of film on top, making them resistant to moisture and scuff during transport and stocking processes. This means that you can save time and money wasted on resolving product damage issues, knowing your craft cans will reach the shelves in perfect condition.
Aluminum cans are affordable, and shrink sleeve labels require small minimum order quantities. This means you can test the market for a new brew with small batch runs, instead of risking huge business budget on a niche, difficult-to-predict market.
Why do leading businesses trust Pro-Motion Industries for our Shrink Sleeve Label Application for Cans?
Quick turnaround
Thanks to our in-house labeling professionals and trusted manufacturers, Pro-Motion Industries can help you put professional-looking, flawless shrink sleeve cans on the shelves quickly and efficiently.
Two decades of experience
We combine our experience and knowledge of the latest best practices to guarantee that your premium labels are applied properly and meet all industry needs.
A wide-range of labeling machinery
Our complete suite of top-of-the-line machines and other labeling technologies enable us to apply your labels faster and more accurately.
Transparency, efficiency, and value for money
Our goal is to help our clients put eye-catching products on market shelves within their timeline and budget, with zero bill surprises and hassles.