New Jersey's most trusted contract labeling services provider since 1994
Our Mission 
Our team of talented employees deliver innovative and cost-effective solutions that provide a seamless, high-quality labeling experience for the packaging industry.
For over two decades, Pro-Motion Industries has been helping clients across all industries enhance their brand awareness, increase sales, and cut costs through high-quality, cost-effective solutions.
We deliver label application services that meet both your functional and budgetary needs​. Whether your products are small, flat, or come in custom shapes and sizes, we have you covered. We'll wrap everything properly so your labels embody your brand identity, last long, and deliver maximum value. 
Not just a labeling services provider, but a trusted supply chain partner
Our goal is to help our clients succeed. We do that by guiding them toward the right labeling choice and demonstrating the latest industry best practices. We also act as a "final check," and make sure every package is top-notch before it's sent to the filler. Instead of only checking a small sampling for quality, we hand-inspect every component that comes off the line.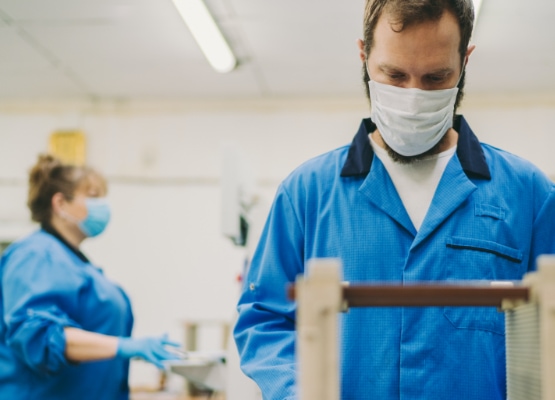 In addition to our commitment to quality and transparency, New Jersey businesses also choose Pro-Motion Industries for our: