Beer and Spirits Bottle Labeling Solutions
Entice beer and spirits consumers with attractive, professionally applied labels
Whether it contains craft beer or energy drink, beverage cans offer brands like yours a 360-degree canvas to capture customers' attention and enhance brand identity through personalized can decorating. But refined packaging designs can't shine through without high-precision solutions such as shrink sleeve labels and pressure-sensitive labels to wrap them neatly around your beverage cans. Pro-Motion Industries specializes in these techniques in addition to a wide range of labeling services, so we can help your cans really stand out.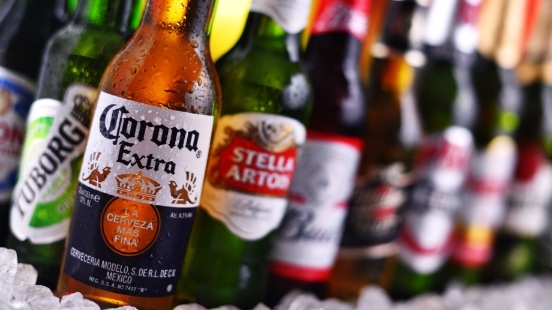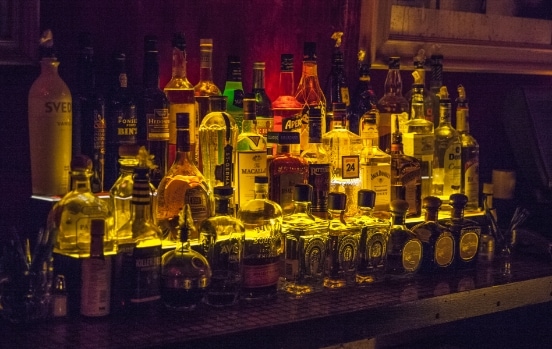 What is shrink sleeve labeling?
Shrink sleeve labeling through Pro-Motion Industries is ideal for beer and spirits brands because we ensure distortion-free graphics, moisture-resistant adhesions, and a low minimum order quantity requirement. It's a great way to leave a positive impression on consumers whether you're an independent producer churning out limited cans of your specialty alcohol or are on the path to growth and seeking to partner with a labeling company that can keep pace with growing demand for your beer products.
What is pressure-sensitive labeling?
Pressure-sensitive labeling (PSL) is a quick and efficient labeling process that requires no heat, solvent, or water to apply. With PSL, labels are easily removable, durable even in extreme environmental conditions, and can be applied to a wide range of labeling materials. This is why PSL labels are popular among breweries and distilleries, especially for alcohol products that come in glass bottles and the like.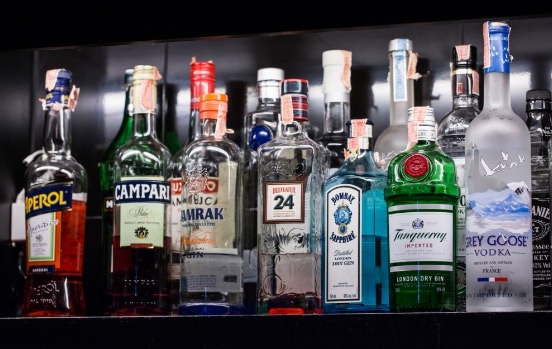 Why do beverage companies trust Pro-Motion's Beer and Spirits Bottle
Labeling solutions?
Quick turnaround
Industries returns your products to you quickly so you can place them on dispensary shelves as soon as possible.
Two decades of experience
Over the years, we've improved and optimized our labeling system to guarantee consistent, high-quality output.
A wide-range of labeling machinery
We maintain a complete suite of top-of-the-line machines for efficient and accurate printing. You can even rent machines from us.
Transparency, efficiency, and value for money
Our goal is to help our clients always put eye-catching products on market shelves on their terms and budget, with zero bill surprises and hassles.
Gain a competitive edge and affirm your market position with professional-grade contact labeling solutions from Pro-Motion Industries