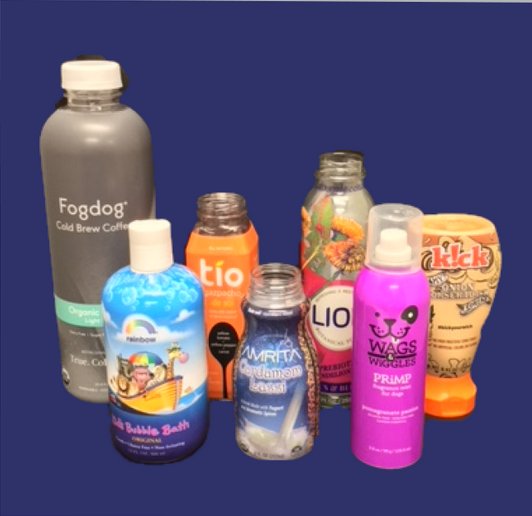 Many manufacturers today are turning to shrink sleeve applications for their packaging needs. It's resistance to scuffing and moisture, easy detection of tampering, and ability to fit on almost any container give it various advantages over other label applications, making it a widely popular choice amongst many different product lines.
The wrap around coverage of shrink sleeving provides not only a massive canvas for graphics and content, but also draws the viewer's eye. Shrink sleeves can fit seamlessly to almost any shape, whether it's tapered bottles, Boston rounds, or other unique types of containers, giving you endless options for your product's packaging.
Because graphics are printed on the reverse side of the film, shrink sleeve labels are nearly impervious to damage from the outside world. Shrink sleeve labels are both scuff and moisture resistant, protecting them from scratching, tearing, and fading. Additionally, full-body shrink sleeves or perforated shrink sleeve banding can serve as a safety seal on your product.