While the sales of many industries took a massive hit in 2020 due to the pandemic, the cannabis industry's sales grew by 67% in New Jersey and the rest of the United States. The industry's revenue is projected to rise to about $30 billion by 2024. But as the demand skyrockets, so does the competition. This is why your package must stand out amidst crowded shelves and glass counters.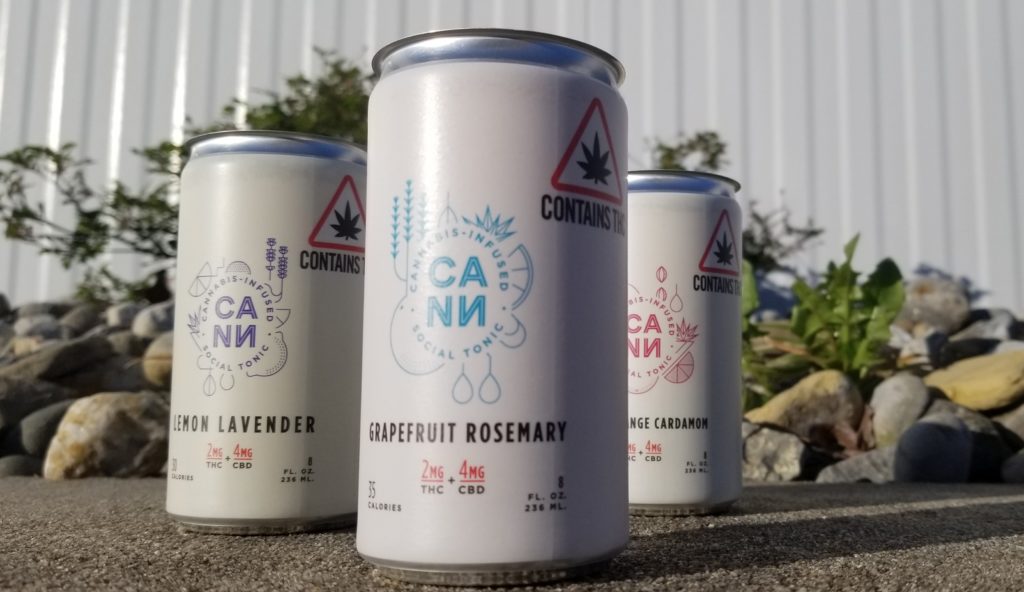 To help you achieve that, here are some effective cannabis decorating and labeling tips:
1. Scope out the competition
A great start to creating an eye-catching package is checking out how your competitors present their cannabis products. You can visit their websites or drop by local dispensaries to gather samples of various brands.
Observe the aesthetics. What aspects of the design do you find attractive or unpleasant? Are there details that you want to build on? Do you notice any common elements among the different designs?
By taking time to study the competition, you will be guided in making your packaging unique and appealing.
2. Steer clear of stereotypical branding
Since the cannabis industry is still overcoming stigma, it's best to stay away from designs that have negative connotations such as the green and black cannabis leaf logos and psychedelic color schemes. A different take on cannabis branding will not only help destigmatize your product but also attract more customers.
Moreover, stick to the technical term "cannabis" instead of slang words like "pot," "weed," and "marijuana." Doing so will help elevate your brand and the entire industry as well.
3. Establish a clear brand identity
After looking outward, focus on formulating your own brand identity. Consider your target consumers. Are they working professionals who may be turned off by cannabis products that have cartoonish packaging designs? Are you trying to appeal to the music festival crowd who may be attracted to images of playfulness? Or are you targeting consumers who want to use cannabis for pain relief or other medical purposes? Make sure to zero in on your target audience. Trying to cater to all types of consumers will only create a confusing brand.
When brainstorming for your brand identity, it also helps to write down two to three keywords that you want to be associated with. These keywords will guide you in building an aesthetic for your brand. For example, for keywords like "professional" and "simplicity," you can adopt a minimalist design with clean and elegant design elements such as muted colors, open spaces, and a basic typeface.
4. Decide on the method of packaging
There are generally two ways to package cannabis products:
Freestanding packaging
Freestanding packaging uses only the container that has immediate contact with the product. It is not held in an additional box or casing. This is the type of packaging used for common household items like shampoo bottles, peanut butter jars, and canned goods.
Primary and secondary packaging
A product's primary packaging is the actual container it is housed in, while its secondary packaging is the exterior packaging element. Take expensive liquor for example: the bottle acts as a primary packaging, while the box is the secondary packaging.
Secondary packaging can be used to package multiple items together (e.g., paperboard box containing blister packs of pills) or provide more space for information or branding (e.g., lipstick box). A hang tag affixed to the neck of a product is also an example of secondary packaging.
When deciding which packaging method to use, see if it is in line with your brand identity. A freestanding glass jar may work best for brands aiming to achieve a minimalist aesthetic, while adding a secondary paperboard box (like what many pharmaceutical companies do) may be more beneficial for medical cannabis products.
Also imagine the retail experience. Will your chosen packaging method help your product stand out on the shelves? Will it provide enough space for detailed information about products intended for medical purposes?
5. Pick a label that meets all state requirements
As of this writing, it is legal to use marijuana for medical use in 36 US states as long as you have a doctor's prescription. 15 states have also legalized the recreational use of marijuana, while another 16 states have decriminalized its use.
Given the different state laws, each state has its own labeling requirements for cannabis products. For example, California mandates that labels must use at least six-point font and display the net weight or volume in both metric and US customary units.
A cost-effective way to work around the different state regulations is to stick to one label that complies with all of them. This way, you can achieve brand consistency and also benefit from production volume discounts.
6. Use high-quality containers and labels
It's important to use packaging materials that will maintain your product's quality and branding. For example, some cannabis companies are ditching the traditional plastic pop-top containers or resealable bags for nitrogen-sealed cans to achieve longer shelf life.
In terms of labeling, if you have an oil-based cannabis product, make sure your package label is oil-resistant, such as shrink sleeves. Otherwise, the label design could smear or the label can slide off if the oil leaks or spills.
7. Embrace sustainable packaging designs
Unilever's 2017 international study on purchasing behavior reveals that more than a third of consumers buy from brands that they believe are "doing social or environmental good." Additionally, WestRock's 2019 Sustainable Packaging Insight Study shows that three out of four consumers believe that the materials used in the packaging reflect a company's commitment to the environment.
Given these studies, consider using eco-friendly materials for your containers and labels. Doing so may give you a leg up on your competitors.
Whatever container you choose for your cannabis product, Pro-Motion Industries has the right labeling solution for it. From pressure-sensitive labels and shrink sleeves to direct thermal labels or thermal transfer labels — you name it, we can provide it. Talk to one of our experts today at 856-809-0040 to get the best labeling options for your business.